the facebible
Clinic Ethos
The Facebible is a deluxe, private aesthetic clinic that is dedicated to providing all our patients with an excellent service. As a CQC registered clinic we take every possible step to ensure our provision delivers exceptionally high standards in safety and patient care.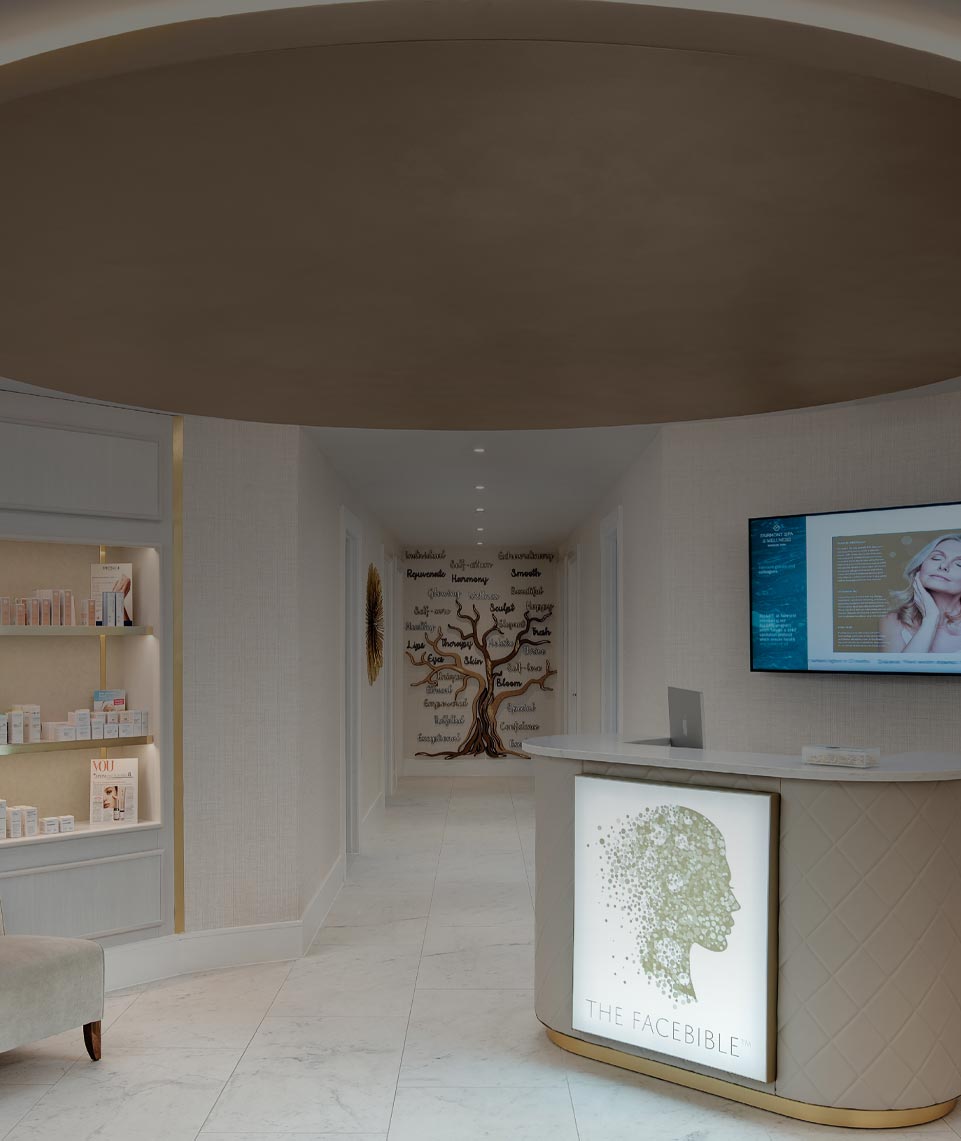 Scroll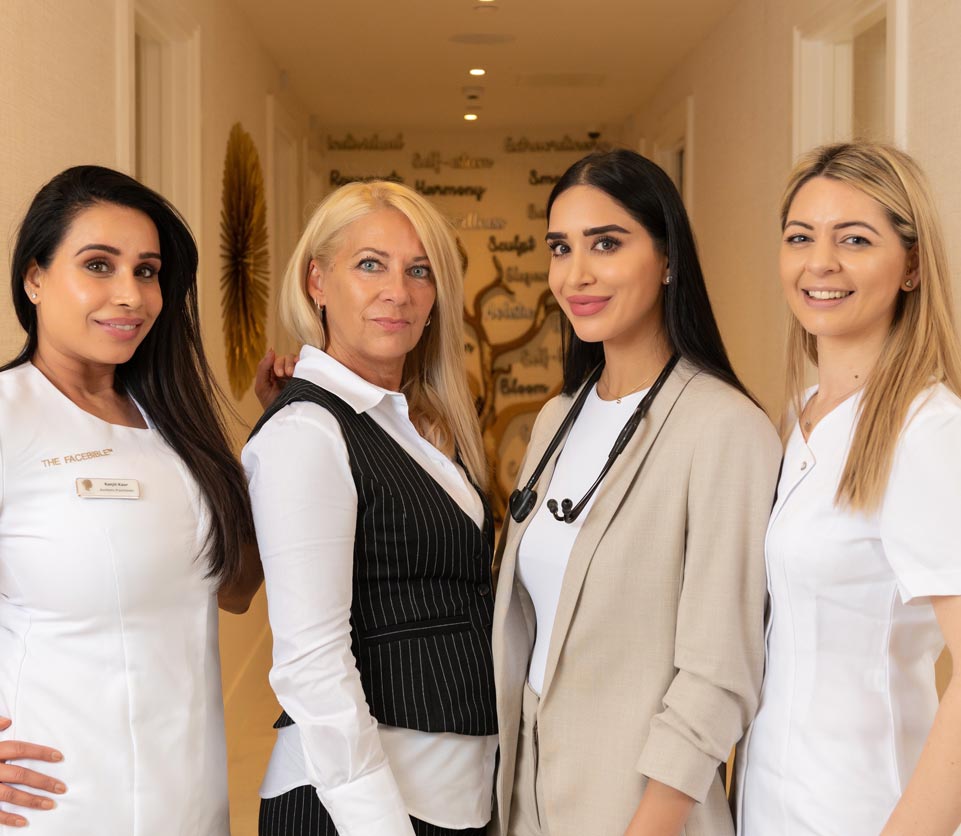 Our Team
of specialists here to help
Dr. Raj Arora uses her wealth of experience to expertly lead our team of acclaimed doctors and aesthetic practitioners. The needs of our patients are top priority and we always put your health and well-being at the forefront of everything we do. Your aesthetic journey is a journey that we go on together and it's important that we build trusting relationships. Our team is caring and compassionate, and through listening and taking the time to really get to know our patients we can build a strong, long-lasting patient-practitioner rapport.
Meet the team
OUR TREATMENTS
bespoke to you
Our clinic provides tailored treatment solutions for a wide range of people, addressing a variety of concerns for the face, skin and body. We use our medical knowledge and a trained eye to enable the right treatment recommendation. A confidential consultation enables us to have an open and honest discussion so we can understand the appearance you desire and the results you wish to achieve. We begin the treatment process by working with you to create a personalised treatment plan. Our treatment rooms are equipped with the most efficient devices on the aesthetics market, that are proven to be safe and suitable for addressing a variety of common concerns. By using clinically proven products in combination with our state-of-the-art devices, the outcome of our treatments are truly outstanding.
View ALL Treatments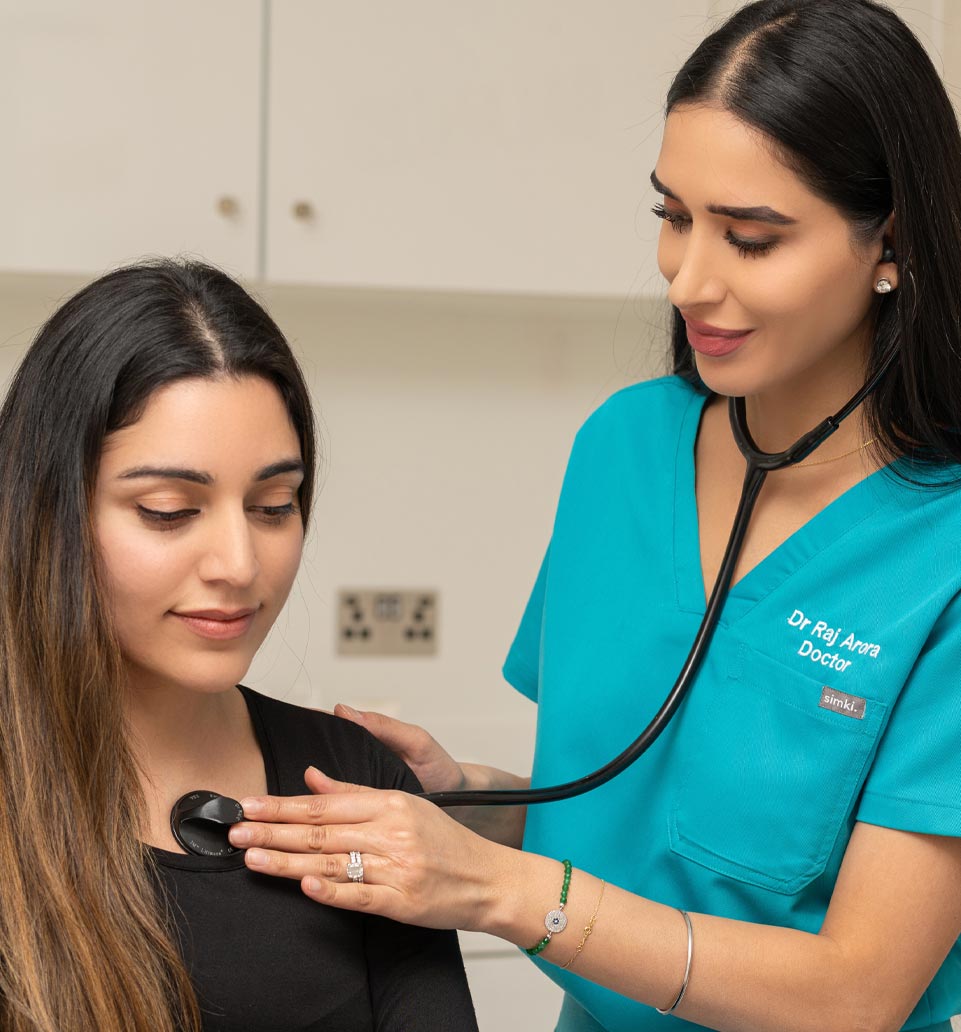 our holistic approach to
Your results
At The Facebible we understand that each patient has their own reasons for undergoing aesthetic enhancement. Taking a holistic approach to the needs of our patients means our recommendations are based on you, as a whole person and takes care of your entire health and well-being, as well as your appearance. Our doctor-led team treats each and every patient individually, tailoring each treatment plan accordingly, and selecting the most beneficial aesthetic solution. A bespoke treatment plan that is centred around you, works to produce distinctive results for a refined appearance that is both vibrant and well-defined.  
our independent
PATIENT REVIEWS
KEEPING YOU UP TO DATE
PRESS & MEDIA